THE OFFER IS OFFICALLY CLOSED BUT IT'S YOUR LUCKY DAY
The discount code will still work for the next couple of days but then it will be closed for ever. Thank you
This discount applies to the already discounted price. Use this code at checkout
Discount Code: 75OFF
This offer ends at midnight Sunday 14th May
WHY THE CRAZY LOW PRICE?
It's pretty simple. Even though our Pro Trader is delivering amazing results - we only have 3 months live trading which makes people tentative.
We have 110% confidence in ERIC and future products BUT we need more early stage clients to give us good reviews and referrals. It's your chance to benefit..
YOU will be rewarded with a really amazing deal and potentially great returns* for years to come.
WE will be rewarded by having happy customers giving us good reviews.
The OTHERS who wait will have to pay more.....
THIS IS A ONCE ONLY OFFER
OUR RESULTS* ARE SAYING IT ALL
Our results with ERIC Pro Trader are now saying it all and interest is increasing. This means that the price will steadily start climbing until they get to their final price later this year..
LIVE, VERIFIED RESULTS*
PRO TRADER on track for >50% p/a*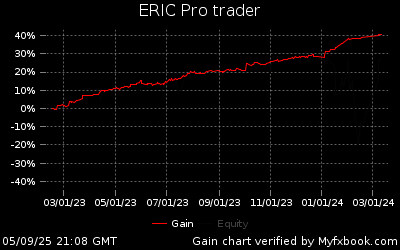 On track for greater than 100% p/a* for our test turbo version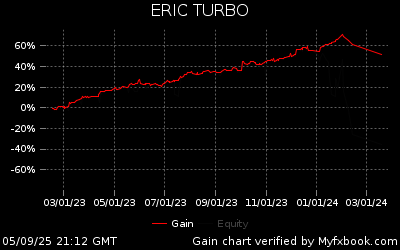 LIFETIME AND ANNUAL SUBSCRIPTIONS NOW AVAILABLE
This offer will apply to both types of subscriptions
DISCOUNT CODE
To get a massive 75% off the already discounted price, just enter the discount code HALFPRICE
75OFF
when you get to the final checkout in our store. This will apply a 75% discount to the discounted price showing. No tricks..