Take control of your own financial future*
"After 3 years, $300K+ in development and over 400,000 lines of code, ERIC Pro Trader is now trading live for you."
Limited Trial Offer

Try it and see for your self for very little risk*
ONLY $97 for 6 months VIP Membership - Only 10 4 available
This discount applies to the already discounted price and is only available to people who have been offered via this page
WHY ARE WE OFFERING THIS?
We understand that it looks like we only have a small track record. Whilst that is true with regards to our current live results we are very confident in a solid and improving long term performance. After all, we have had over 3 years refining this product. However, we also realise you wont have the same confidence until we get a year or more solid results.
So, try it for 6 months for only $97 and when you are confident, we will lock in a lifetime VIP membership at a very discounted price of only $497AUD. It's possible that your profits in this time could easily pay for your lifetime membership*. It's a no brainer really.
IMPORTANT:
THIS OFFER IS ONLY AVAILABLE FOR THIS PAGE AND NOT ACCESSIBLE FROM MAIN WEBSITE
THIS OFFER WILL ONLY BE AVAILABLE FOR THE NEXT 10 4 ORDERS - DON'T MISS OUT
LIVE, VERIFIED RESULTS*
PRO TRADER
on track for >40% p/a*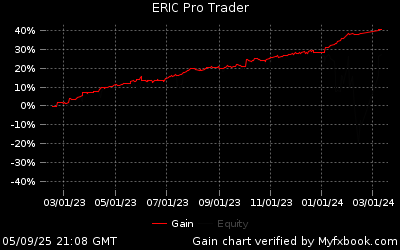 PRO TRADER 'TURBO'
on track for >80% p/a*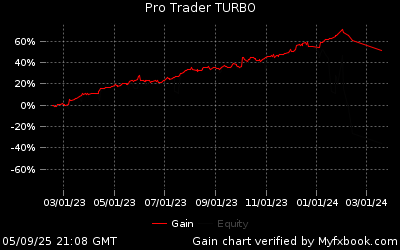 CRYPTO BOT COMING SOON

Investing in Crypto can be very dangerous but trading the volatility with solid money management offers a 'safer' way to make money from Crypto. Will be available at no extra cost for VIP members. More details soon.
OUR RESULTS* ARE SAYING IT ALL
Our results with ERIC Pro Trader are now saying it all and interest is increasing. This means that the price will steadily start climbing until they get to their final price later this year..
LIFETIME AND ANNUAL SUBSCRIPTIONS NOW AVAILABLE
Based on feedback, we now offer cheaper annual subscriptions as well as 'lifetime' subscriptions. Of course, you can always upgrade at any time by paying the difference in price at the time.